Artikul Architects have designed this small boutique hotel named ContainHotel (because it's made from shipping containers), in Treboutice, Czech Republic.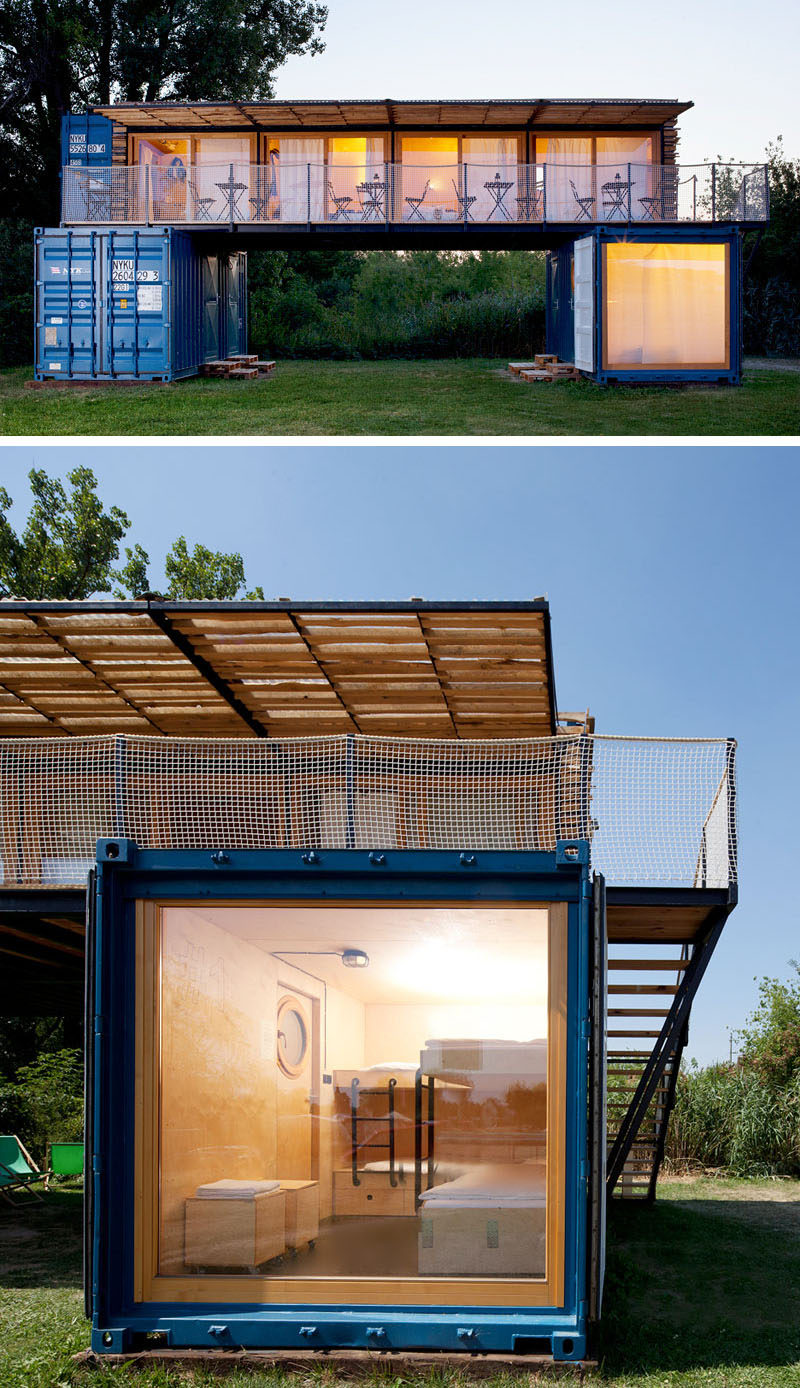 Designed to be easily movable, the seasonal hotel had its first location on a surf campsite alongside the Elbe riverbank.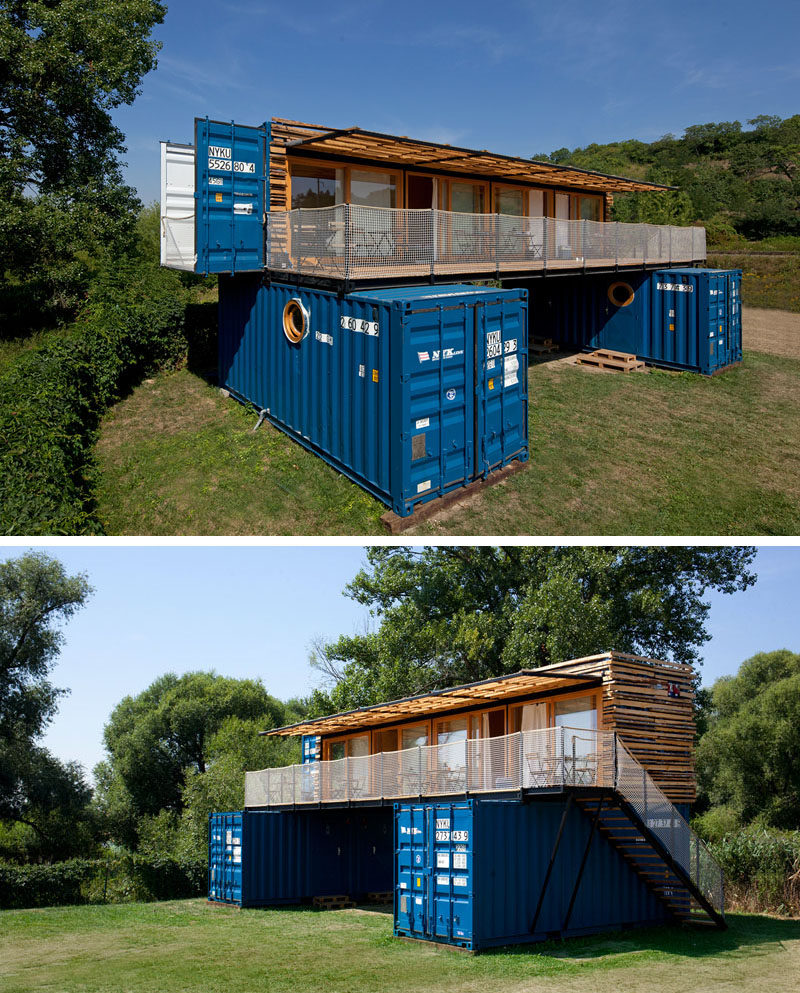 The lower level of the hotel is home to one four-bed guest room, as well as the bathroom facilities, a technical room and a storeroom.
The containers are placed only on railroad sleepers. Each container functions separately and are connected only to a local electric power source. The container with the bathroom facilities has an inbuilt water reservoir to supply showers and sinks, which are equipped with water-saving taps.
Source: contemporist