Founded by Rachel Schechtman, STORY is a multi-functional concept located in Manhattan, New York. It acts as an installation space, co-working space, retail shop, and brand showcase that changes every 4-8 weeks to explore a new topic or "story" like beauty, home for the holidays, or, most recently, workspaces. In a special edition of STORY, Schechtman collaborated with Blu Dot to create the Work/Space STORY to explore the future of workspaces, so we caught up with both her and Blu Dot to get their opinion on how design affects the workplace and which items are particularly buzz-worthy in store…
Why did you pick this neighborhood?
RS: I wanted an area that was up and coming and that reflected what I hoped the brand and business would represent – discovery and doing things first!
Where did you get the name for the store?
RS: The store is like a living magazine – we change it entirely every 4-8 weeks, so we wanted a name that expressed our narrative driven approach and something that was both versatile and engaging.
Has it changed much since it opened? How?
RS: The model is the same as it was when we opened however our capabilities and projects definitely include a range of things I would have never imagined. For example, we did a collaboration with Nickelodeon (Remember When STORY) and created 100 exclusive items with brands ranging from Keds to Smashbox to Sugarfina and Rolex.
In your opinion, how can good design affect the workplace?
RS: I think design has everything to do with workplace.
Blu Dot: There's no doubt that good design in the workplace makes people feel better. It takes a lot of time and commitment and thoughtfulness to create a well-designed workplace. And I believe that the visible result of that effort sends a message that the people who work in that space are important, and that the work being done in that space is important. It makes people feel valued.
What's your favorite item in the store right now?
RS: The Real Good chairs from Blu Dot– I'm getting them all for my apt!
What is this season's theme?
RS: Work/Space STORY is inspired by our interest in exploring the future of work, how we work! We teamed up with Aaron Dignan from the Ready, to identify an approach and focus. The more I researched, the more inspired I became from discovering the work of data artist Georgia Lupi who ended up doing an entire interactive installation in-store to teaming up with architect David Dewane who debut his 'Eudaimonia Machine' floor plan for office spaces.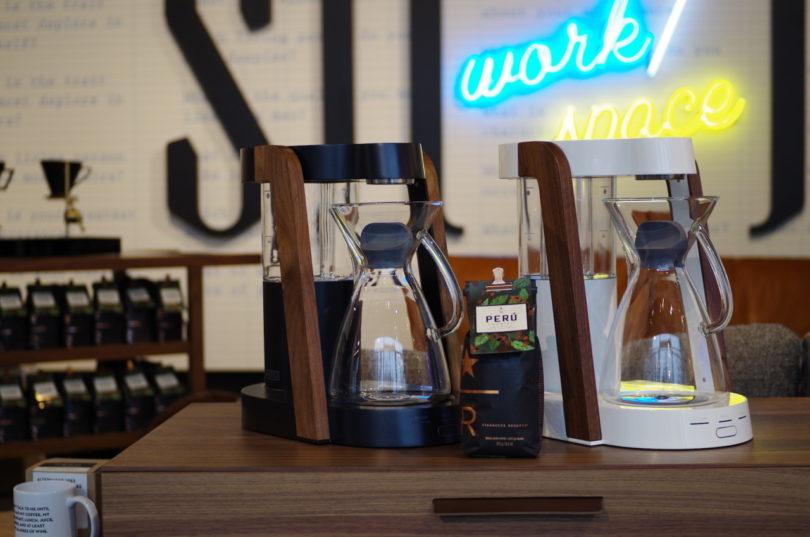 Are you carrying any new products and/or undiscovered gems you're particularly excited about?
RS: I love brands that are equally functional and aesthetically pleasing – also things you cannot get everywhere! Some of my favorites from the current STORY include Juniper Books – the American Landscape is especially special, Ratio Coffee Maker – it is beyond stunning and makes and insane cup of coffee and lastly Grovemade, handmade wood desk accessories that are irresistible.
What's been a consistent best seller?
Blu Dot: The Strut Table collection has been in our assortment for quite some time and it is perennial favorite – functional, minimal, solid. But the Field Lounge Chair is the new, popular kid on the block. It's outselling all of other lounge chairs, and just about every other item as well.
Any special events/exhibits/pop ups/collaborations coming up?
RS: It's a secret – if you follow us on Instagram or sign up for email on thisisstory.com you will be the first to hear!
Do you have anything from the store in your own home?
RS: I have many things around my house from the store – ranges from skincare from Beauty STORY in my bathroom to jewelry, vases and a range of other things.
What's one lesson you've learned since opening your store?
RS: Don't be afraid to ask for help or say you don't know. Too often we think that since we are adults and have a job it isn't ok to do that or people will think less of us, but at the end of the day you will learn, develop new skills and ultimately produce stronger work.
If you could give one piece of advice to someone who wants to follow a similar path to yours, what would it be?
RS: There is greater risk in not taking risks.
Source: design-milk