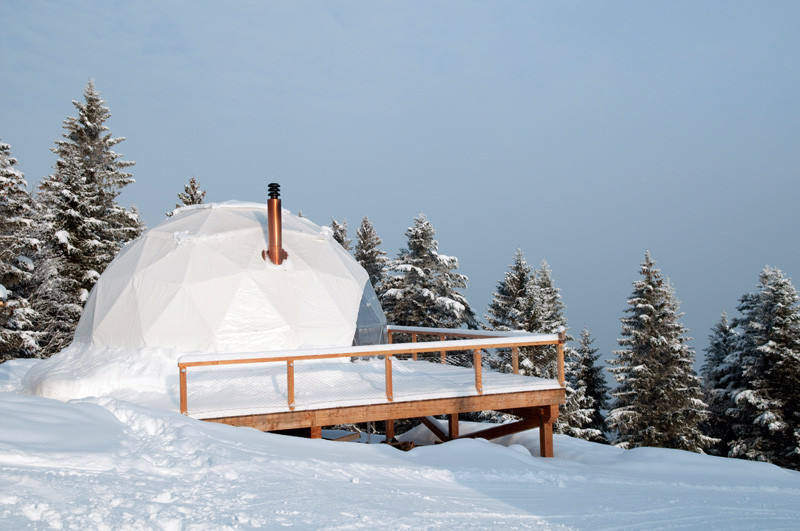 Arriving at an altitude of 1400 meters, high within the Swiss Alps, you're greeted by 15 pods, the pod house, and restaurant/reception building, The Chalet Les Cerniers.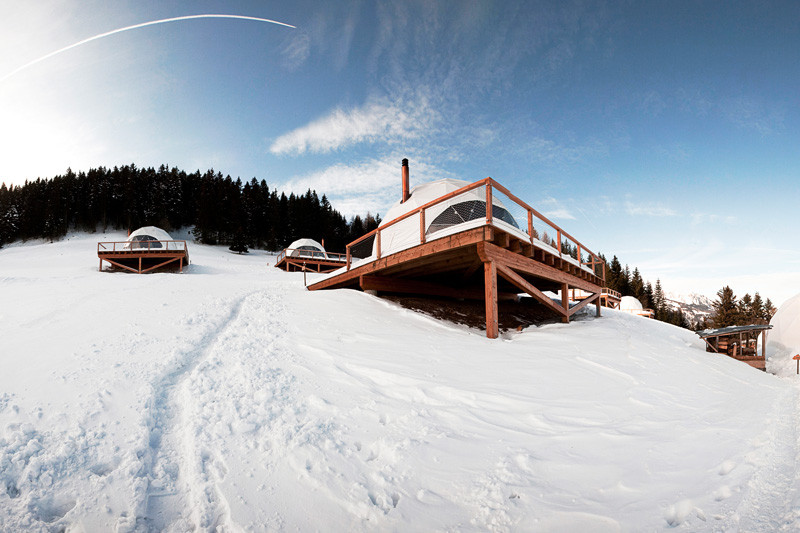 Each of the pods which house guests, have amazing views of the Alps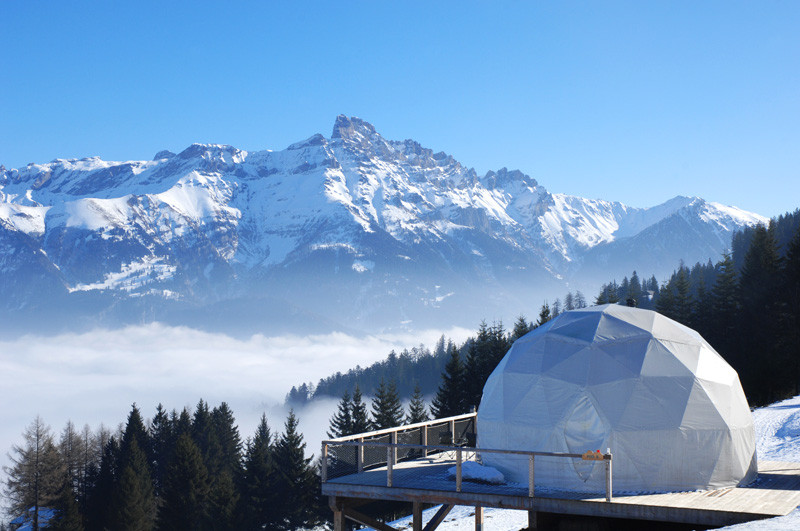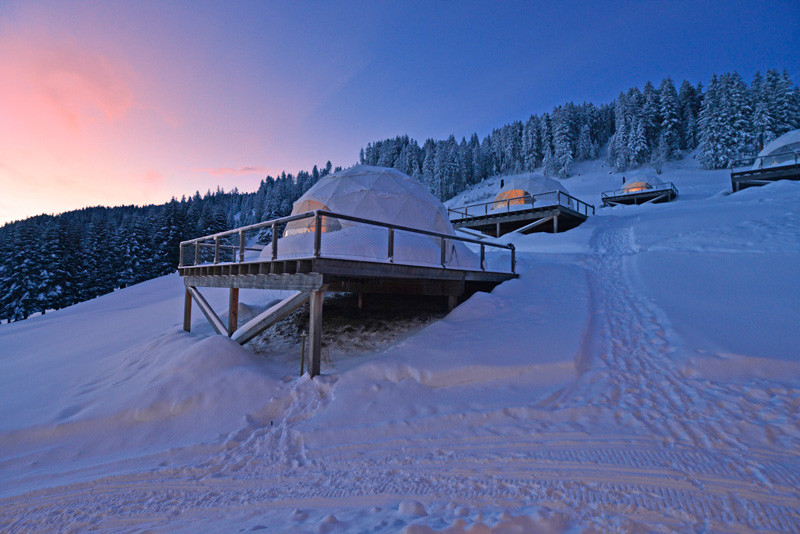 At night the pods light up like little lanterns scattered in the snow.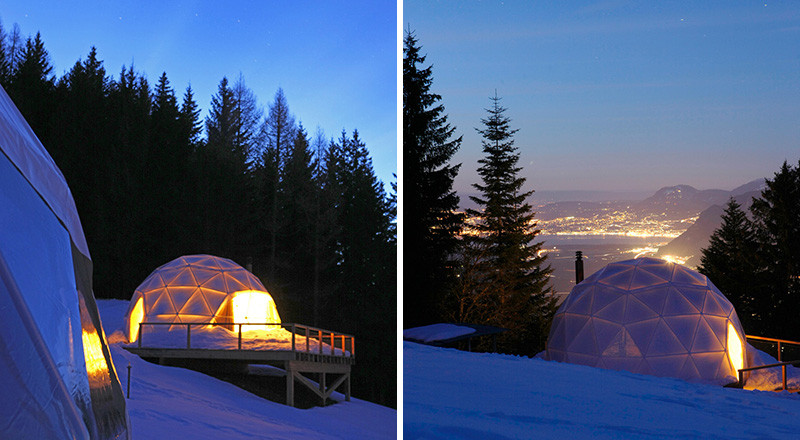 Here is a look at the Pod House, a space which hosts the bar, the breakfast area, the relaxation area with a sauna, and a meeting room.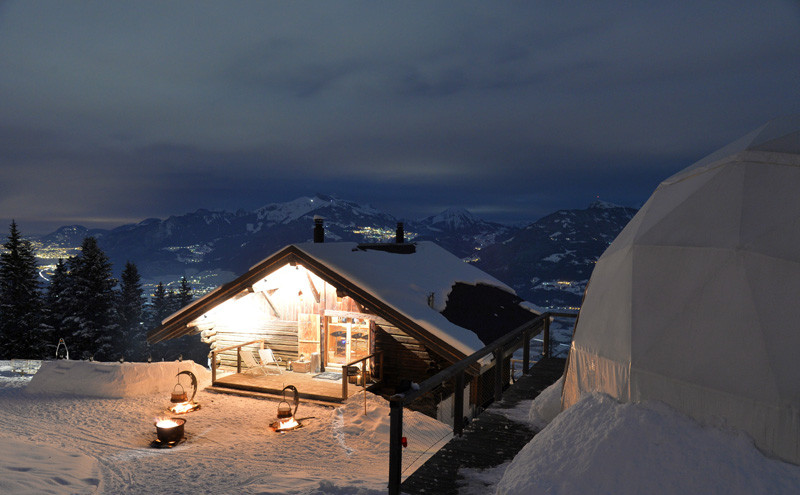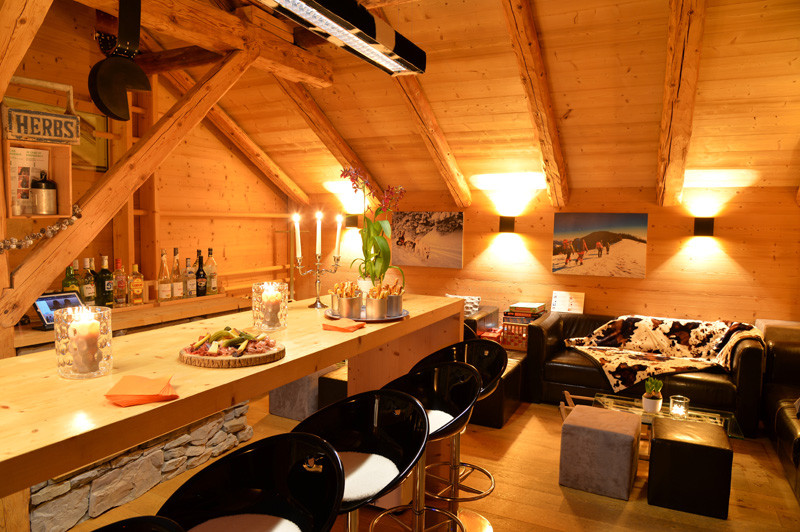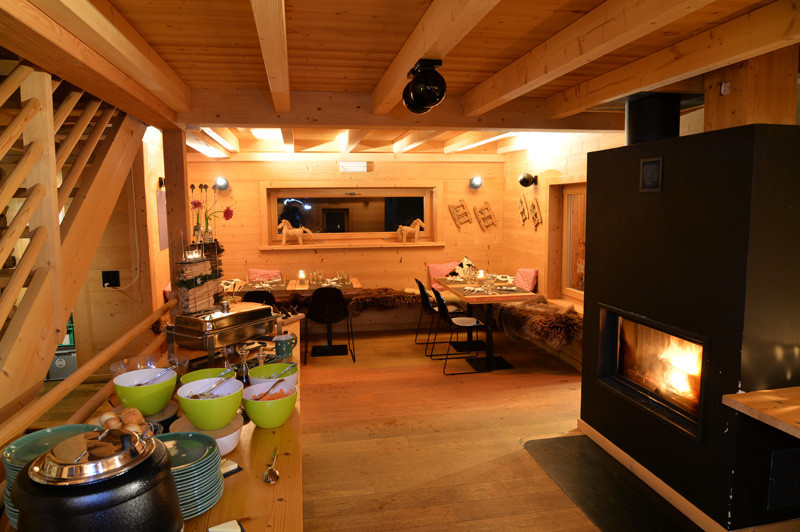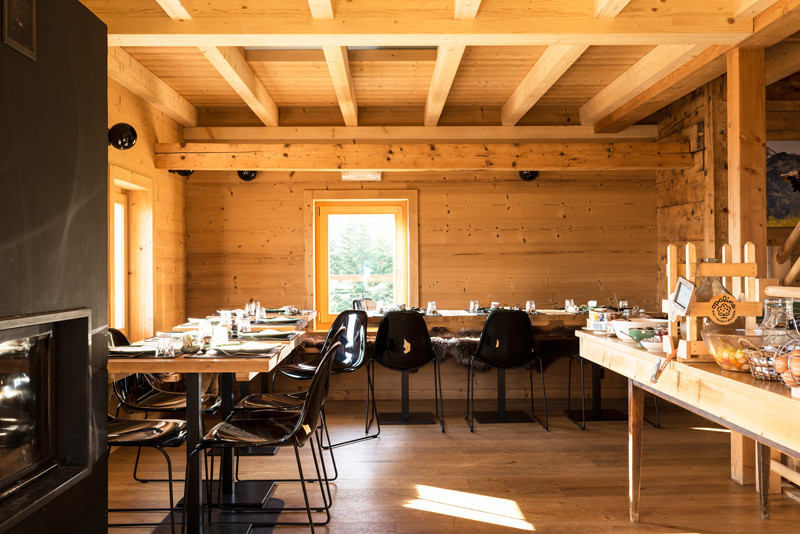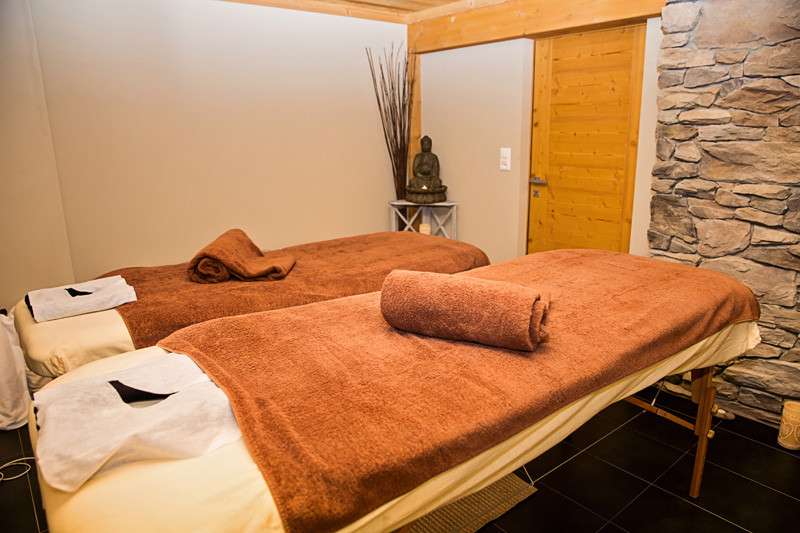 Each of the geodesic-dome shaped pods are fully furnished, and offer a view directly from the bed.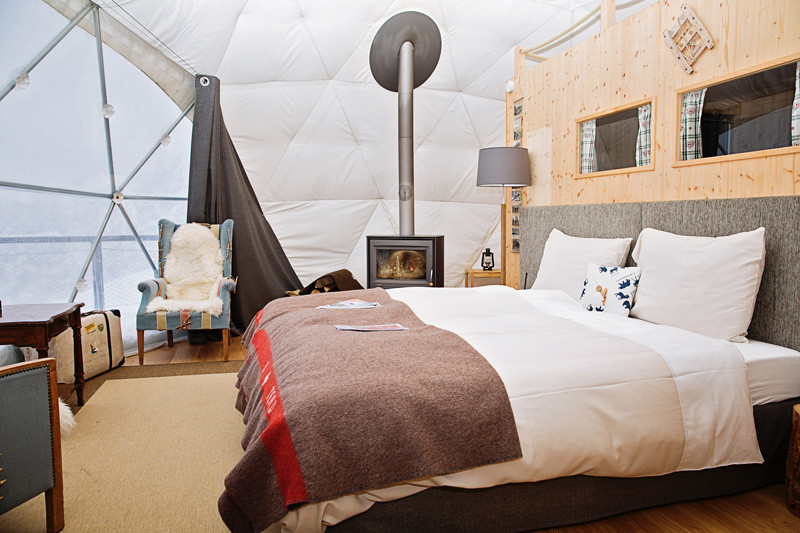 The domes have all of the modern amenities you would find in other hotel rooms, like a television, fireplace, desk and sitting area.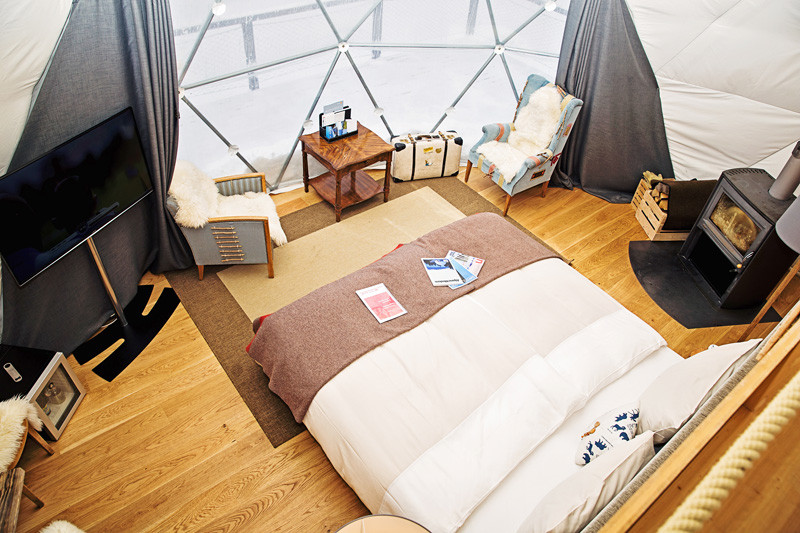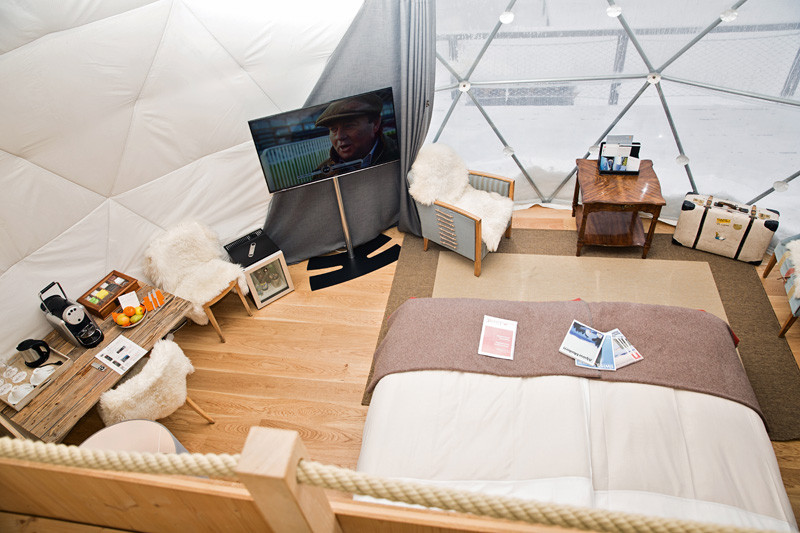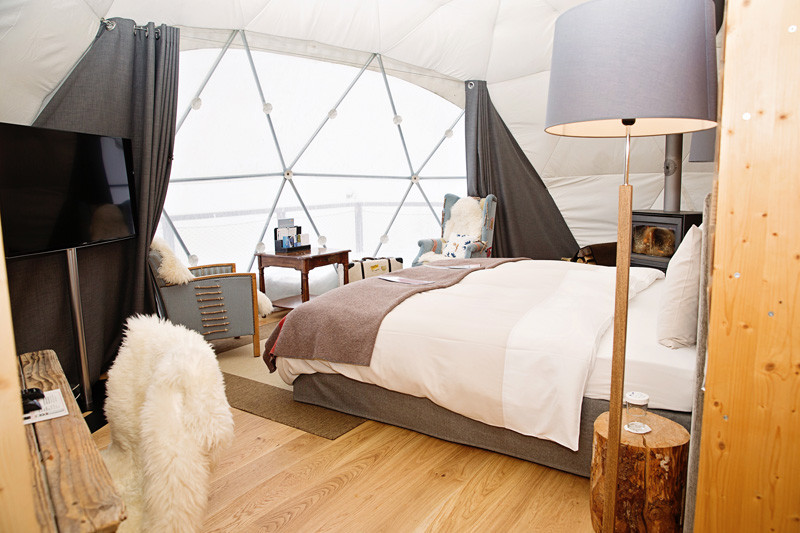 This is one of the five family pods that they have on site.
A family pod is similar to a standard pod however you can accommodate 2 children on the mezzanine.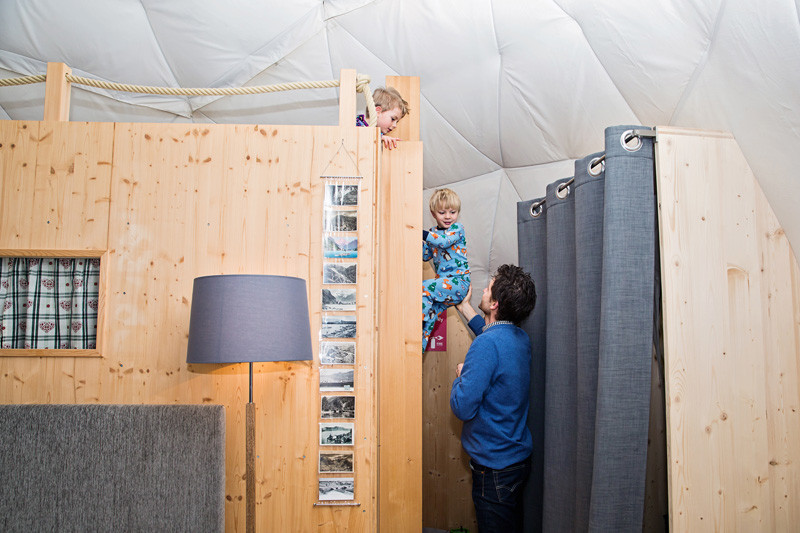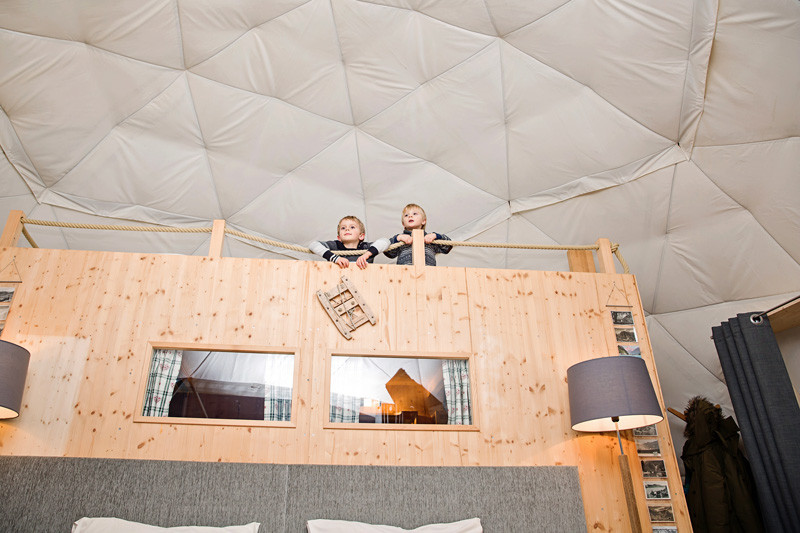 Here is a look at the bathroom within one of the domes.
Source:  contemporist.com