Designed to be a one stop shop for any and all who seek a modern, creative place to spend time, The Student Hotel offers a place to stay as both a short term and long term guest, meet with fellow students, hold a lecture, and grab a drink at the end of the day in Eindhoven, The Netherlands.
Sarafopoulos Architects, together with de Architekten Cie, and interior design firm …,staat, The Student Hotel was created in an abandoned post office in the city square. The tall tower has been divided into three sections, with the ground level targeting anyone and everyone, the middle levels dedicated to student rooms, and the top levels reserved for guests of the hotel.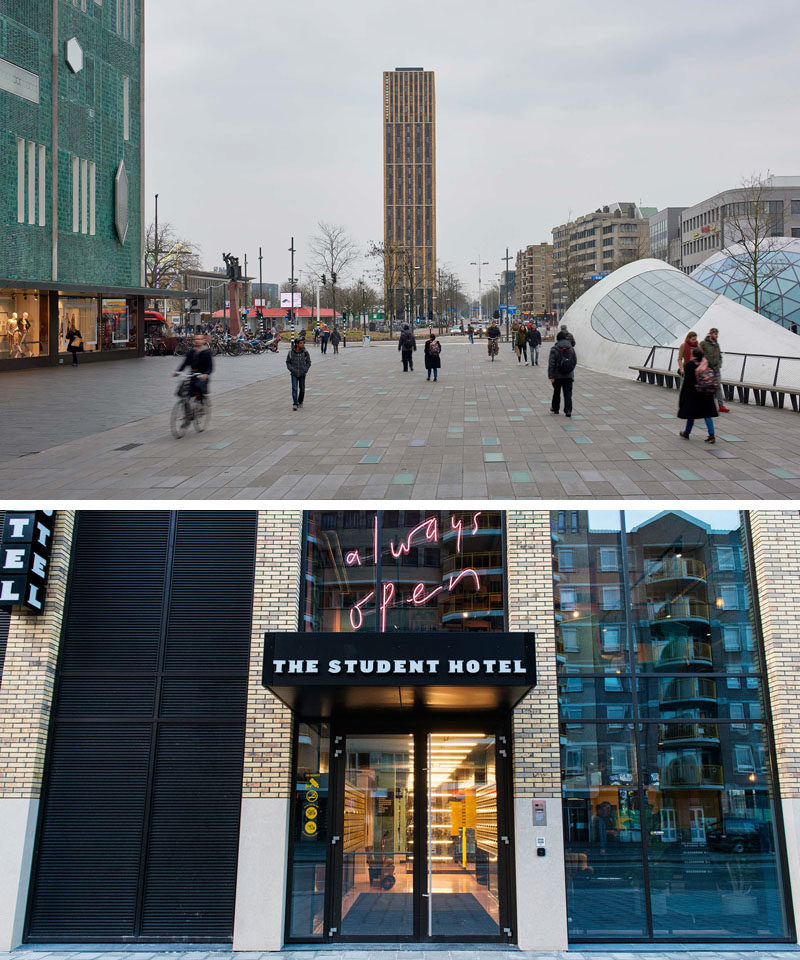 Bright colors welcome guests to the hotel and are found in bold shades throughout the interior. In the lobby modern furniture, blue carpets and yellow accents create a bright welcome and give visitors a taste of what they'll find throughout the rest of the hotel.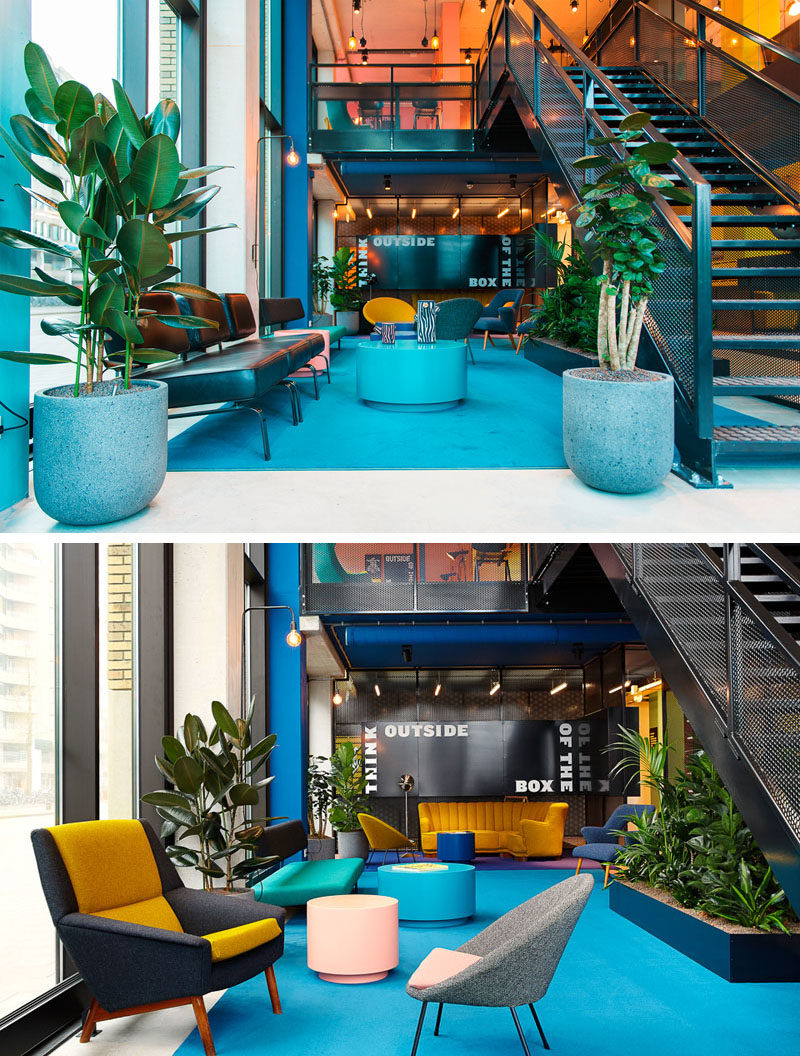 A bright yellow check-in desk is impossible to miss and happily greets people as they arrive for their stay.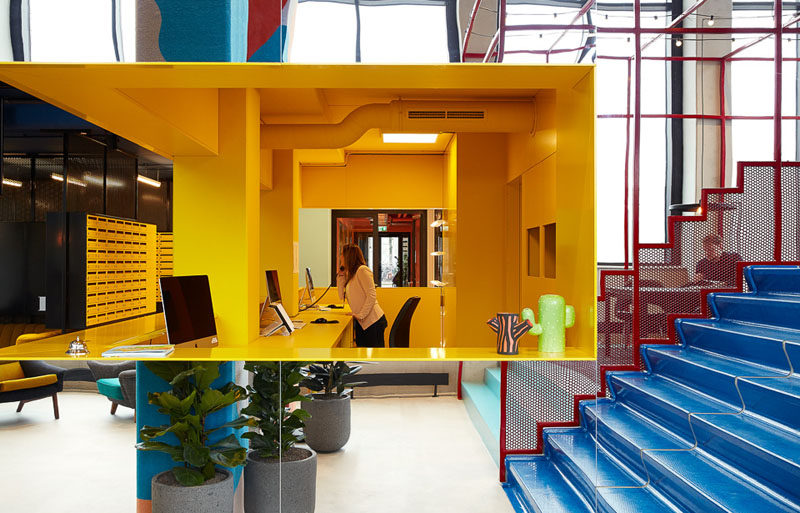 The restaurant and bar, The Pool, designed by ninetynine, features more of the fun colors with bright furniture, yellow pendant lights, and a bright pink floor at the bar that makes it nearly impossible not to have a good time.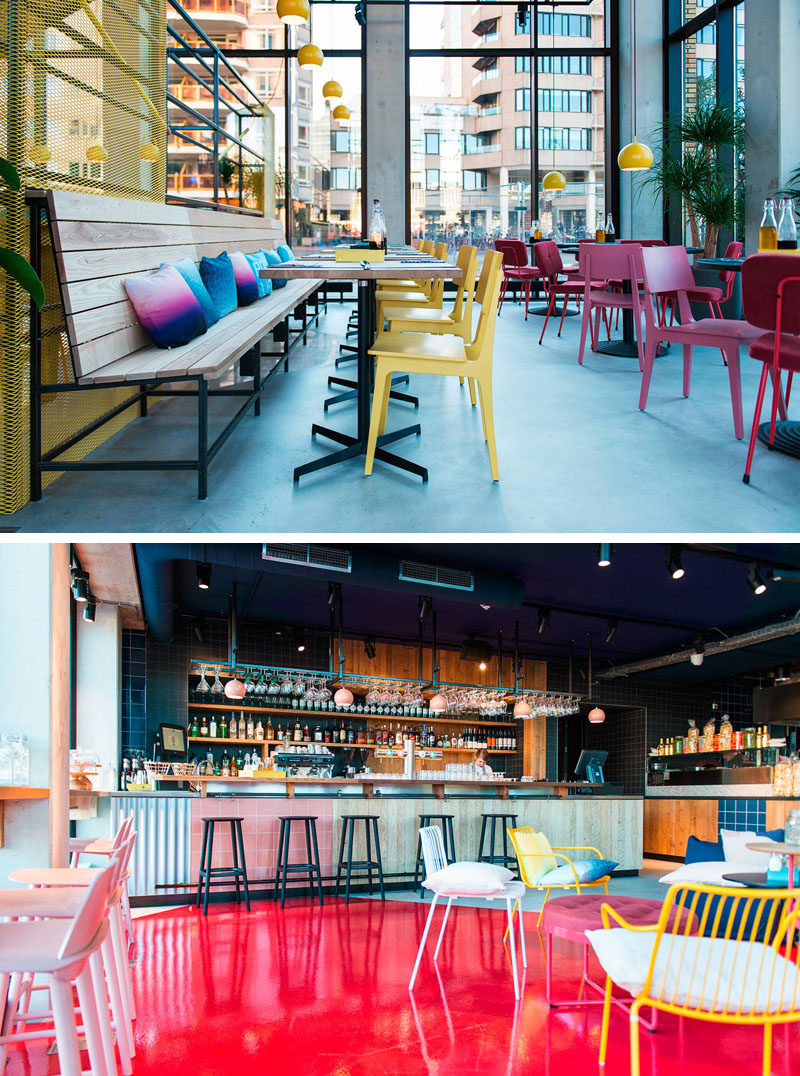 Guests at the hotel are able to use the bright blue gym that's fully equipped with all of the equipment you could possibly need, including weights, machines, balls, and ropes.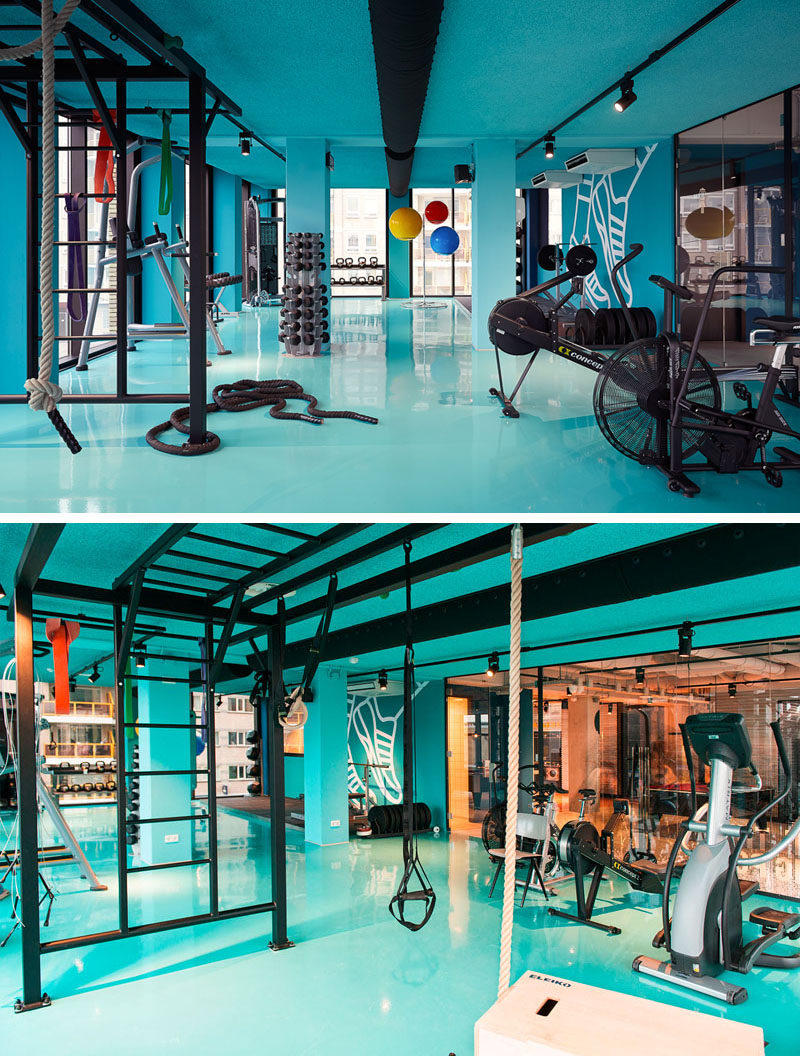 A games room with ping pong tables and a large pool table are also available for everyone's enjoyment and are well lit by the natural light coming through the floor to ceiling windows.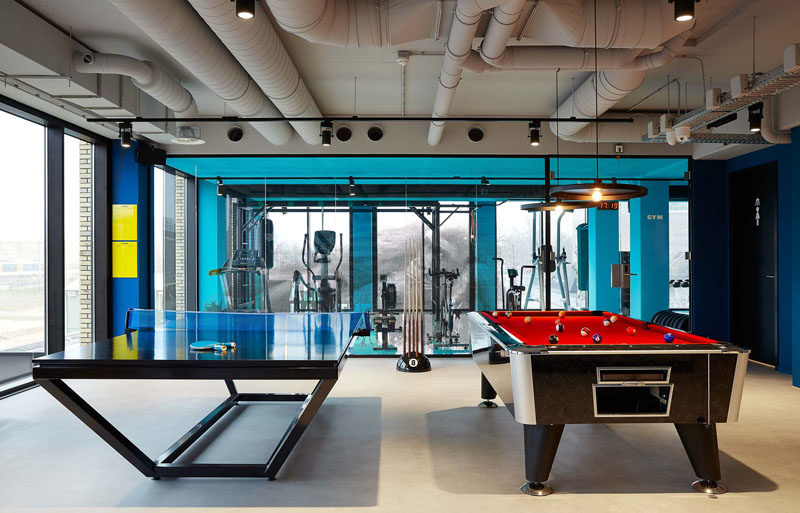 A work and study room has also been included in the hotel to offer students a fun place to work together on projects and assignments in an environment a little more social than a library.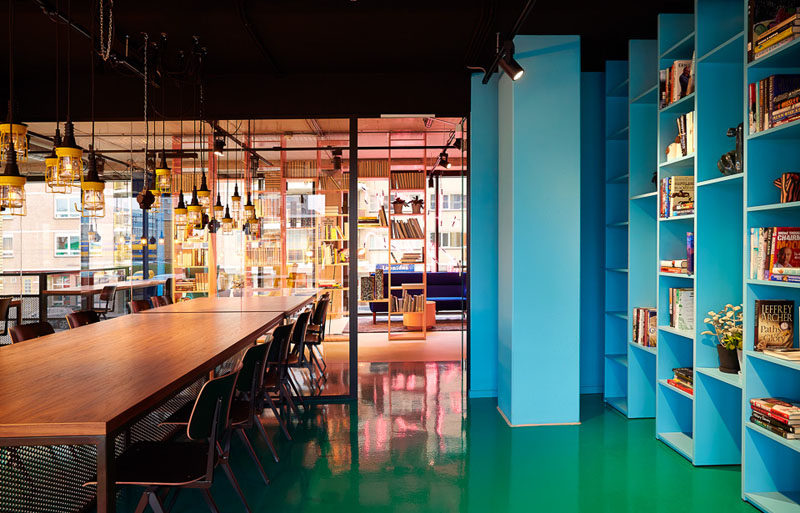 An auditorium with rows of seating allows talks to be given, presentations to be made, and lectures to be delivered in a modern space with lots of natural light and a unique mural along one wall.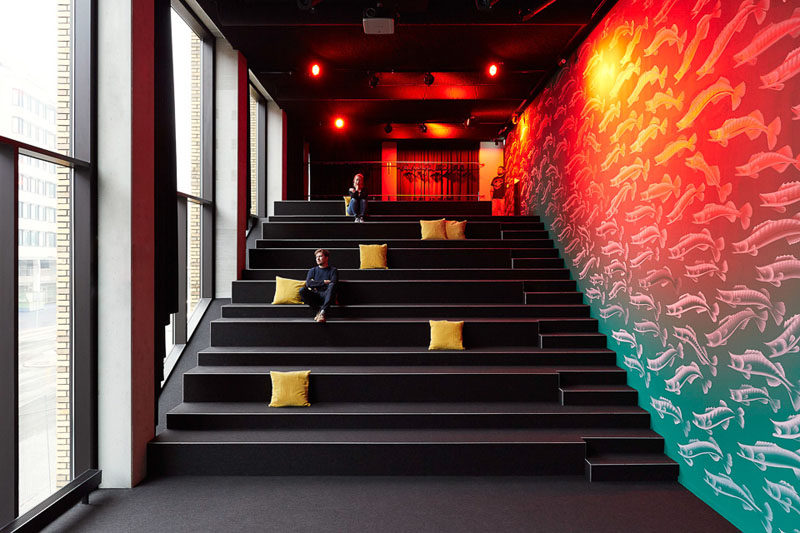 Bright colors and natural light fill the laundry room that lets long term and short term guests wash their clothes in a fun and engaging environment.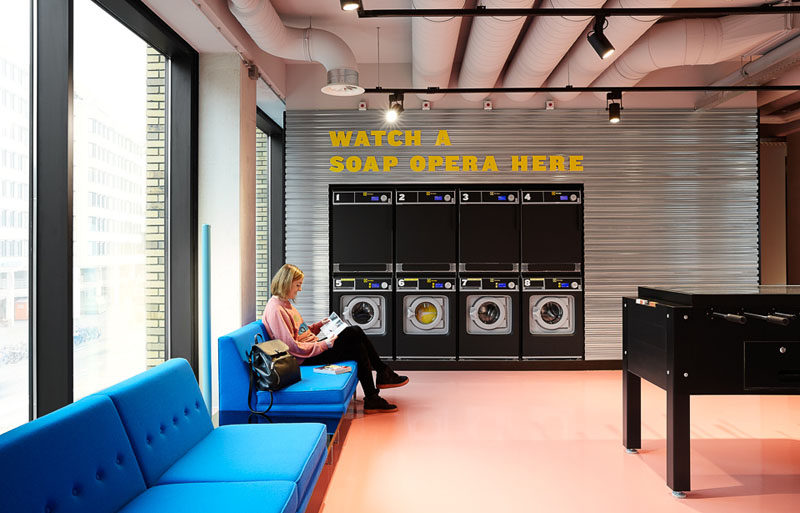 A room that's more like a life sized optical illusion provides small groups with a space to get together and watch presentations, work on projects and collaborate on ideas and creative endeavors.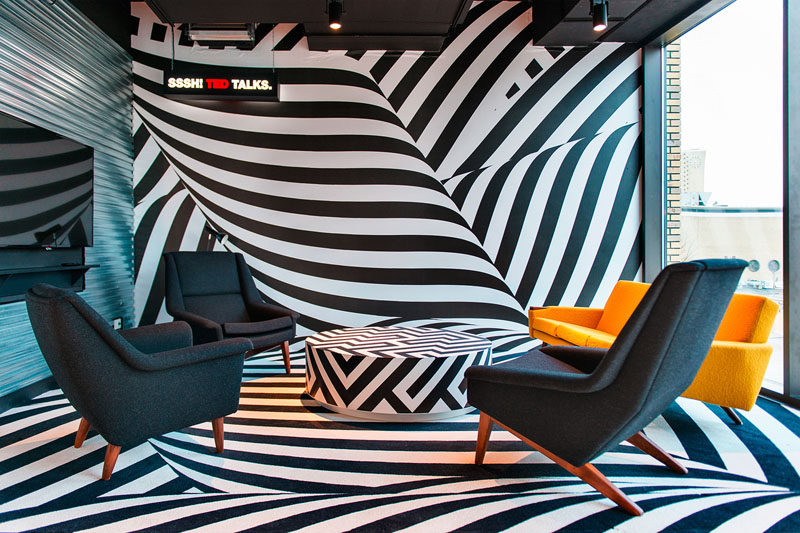 In the hotel rooms, a combination of mid-century modern furniture and contemporary design elements, like the oversized circular hooks, hanging pendant lights, and geometric bedding, create modern comfortable spaces that can be enjoyed both long term and short term, depending on your needs.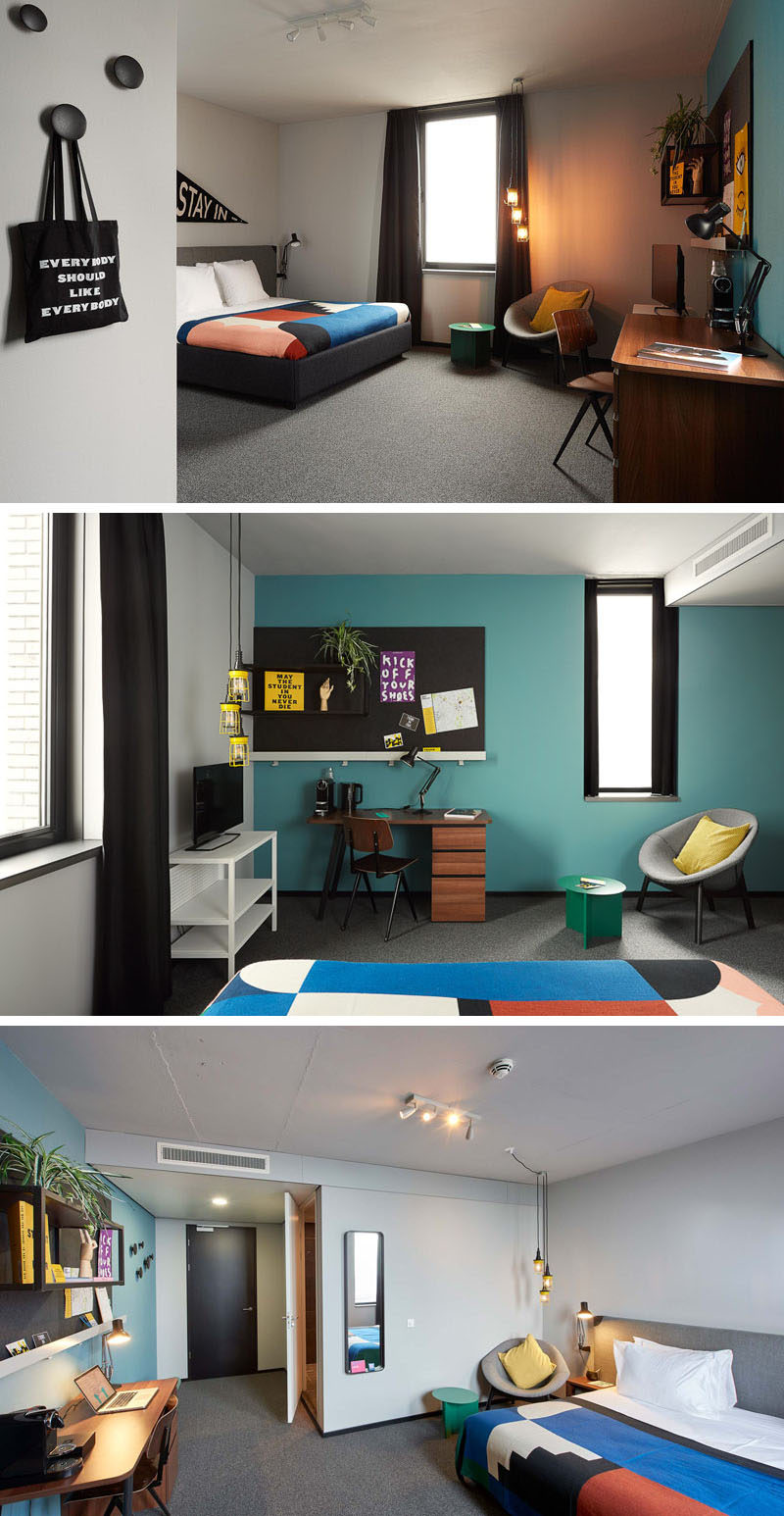 The modern bathrooms feature large black tiles and white appliances that contribute to the contemporary look and feel of the room.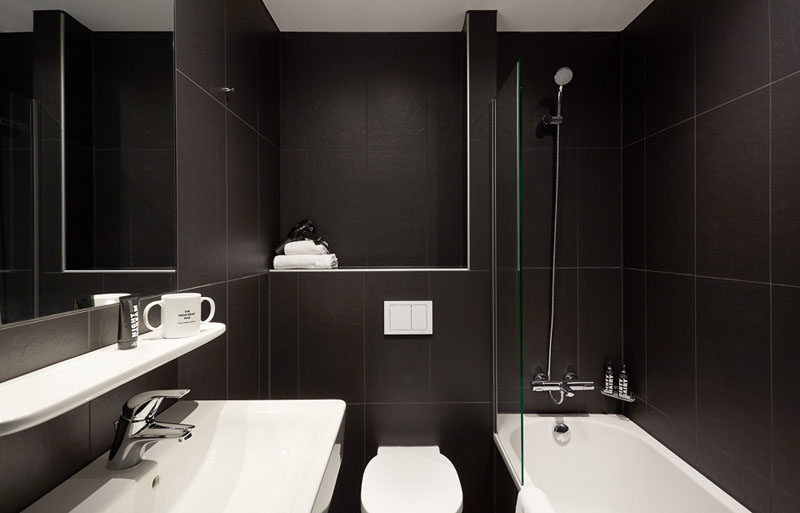 Rooms include things like a desk, a TV, a wardrobe, felt bulletin boards, comfortable beds, modern chairs and side tables, and built-in shelving to ensure you have enough space to live comfortably during your stay.